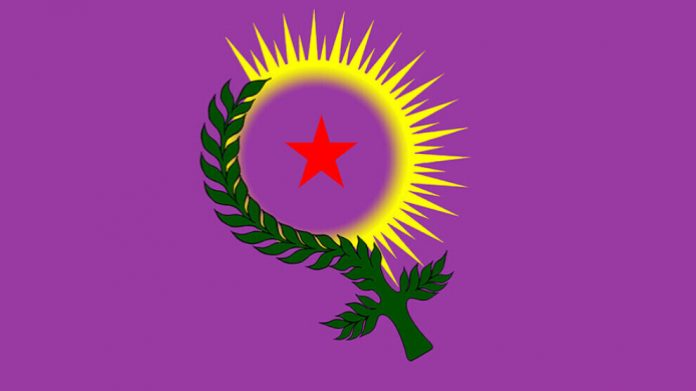 KJK Coordination said in a statement: "10 October has been declared as 'World Freedom for Öcalan Day'. This valuable decision must be strongly endorsed."
In a statement marking the anniversary of the international conspiracy against Abdullah Öcalan, the KJK Coordination said: "Let us show strong participation in the KJK's campaign 'Time to defend free women and society against the massacre of women' and the KCK's campaign 'End Isolation, Occupation, Fascism; Time for Freedom'.
The KJK Coordination pointed out that it is necessary to undertake every effort for freedom by analyzing this difficult situation of the Turkish state correctly, added: "9 October 1998 marks the beginning of the international conspiracy against our leader, Abdullah Öcalan. We condemn the most brutal and inhumane conspiracy in human history.
The international conspiracy was carried out against President Apo by NATO forces in collaboration with the very dark hegemonic male mentality, alliance and cooperation. In essence, it was carried out against the free future of all humanity, especially women. This conspiracy was planned and practiced by the leading forces of global hegemony such as the US, the UK and Israel. Local submissive and collaborative forces in Kurdistan have supported this conspiracy."
The KJK reminded that Abdullah Öcalan "has always suggested that women's revolutions and their own organizations should be carried out on the basis of the freedom ideology he shaped on the liberation of women, peoples and nature. He has always worked with great determination to achieve the free women and free people. He never accepted the life and relationship model shaped over female slavery. He rejected the pillage and exploitation of the Middle Eastern lands by the imperialist powers. He worked for women to protect their values, cultures and languages by governing themselves and taking their own decisions, and opposed the colonialist mentalities and approaches."
The statement continued: "We call on all women, our people and our friends to embrace our leadership by raising the resistance to defeat the international conspiracy until our leadership is liberated.
10 October was declared as 'World Freedom for Öcalan'. This valuable decision must be strongly endorsed. Abdullah Öcalan has managed to become the universal leader and philosopher of all women and peoples with its ideology, thoughts and practices. The forces of democracy and freedom, socialists, leftists and democratic forces sincerely accept the ideas of our Leader.
We call our people, all women and peoples of the world to join the actions to be held around the world on 10 October."